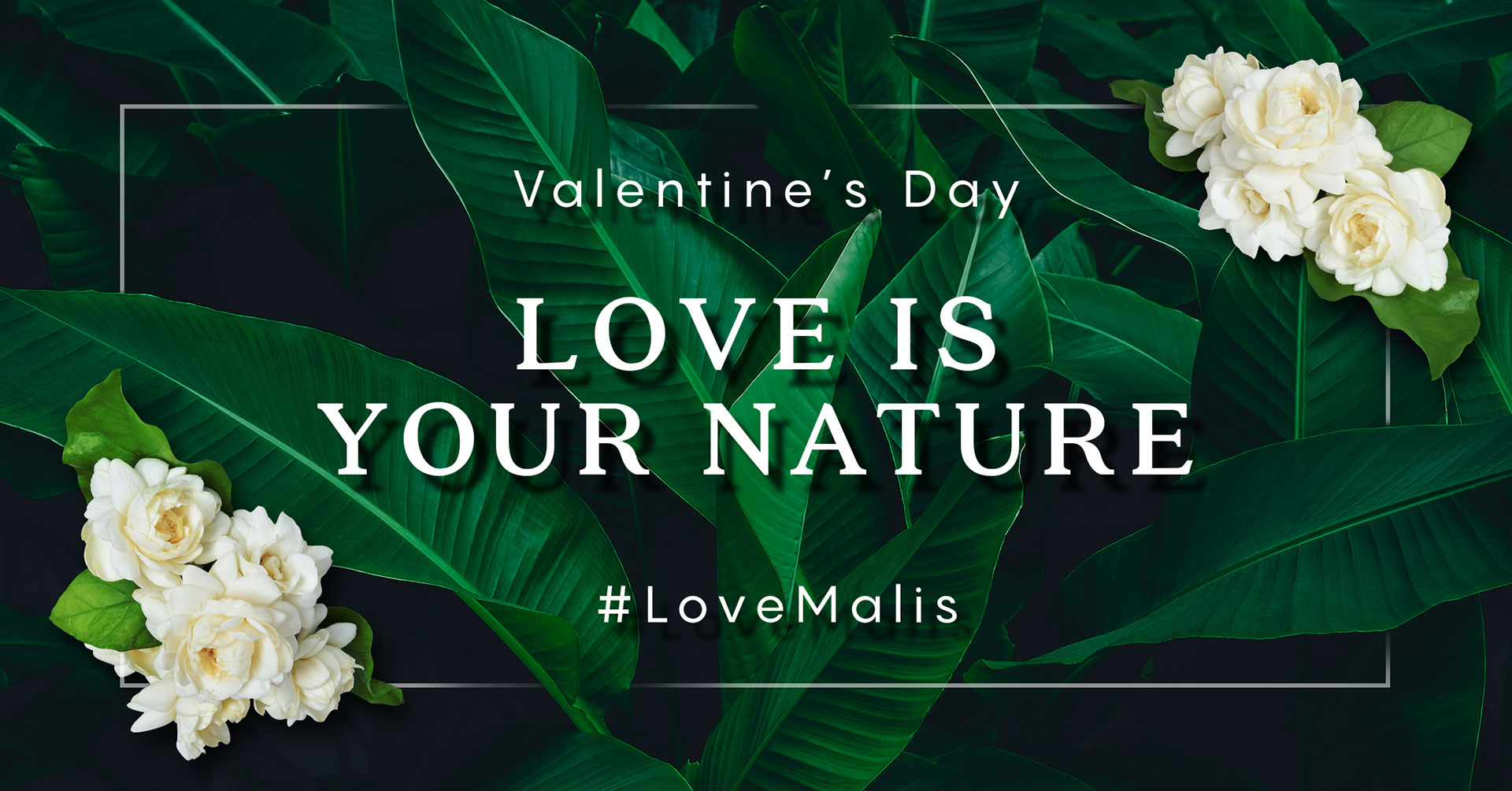 ♡ Love is your nature ♡
An unforgettable Valentine's Day dinner in the Cambodian restaurant Malis. Come with your loved ones out for a night of passion and romance. ​
Surprise your Valentine with a romantic dinner under the stars and indulge in a charming 5-course gourmet dinner. Choose between the intimacy of the garden dining or the cosy room dining area.​
Set Menu is $65 net per person including a welcome glass.
Discover soon the menu…
Make your reservation: +855 15 814 888
♡♡♡♡♡♡
អាហារពេលល្ងាច នាទិវានៃក្តីស្រឡាញ់ដែលមិនអាចបំភ្លេចបាន នៅភោជនីយដ្ឋានម្លិះ
សូមអញ្ជើញមក ជាមួយមនុស្សជាទីស្រលាញ់របស់លោកអ្នក នារាត្រីនៃក្តីស្រឡាញ់ដ៏សែនរ៉ូមែនទិក។
ពញ្ញាក់អារម្មណ៍អ្នកជាទីស្រឡាញ់ ជាមួយអាហារពេលល្ងាចដ៏រ៉ូមែនទិក ចំនួនបួនមុខដ៏មានឱជារសឈ្ងុយឆ្ងាញ់ ក្រោមពន្លឺនៃតារានិករ។ សូមជ្រើសរើសរវាងកន្លែងទទួលអាហារក្នុងសួនច្បារ ឬក្នុងបន្ទប់ប្រកបដោយផាសុក។
អាហារឈុត មានតម្លៃសរុប $65 សម្រាប់ពីរនាក់ រួមទាំងភេសជ្ជៈស្វាគមន៍ផងដែរ។
Make your reservation: +855 15 814 888
♡ Love is your nature ♡